Androvirus
Musique semi-improvisée, industrielle, psychédélique drone, expérimentale, collage.
http://androvirus.noweb.org

Joffrey Guillon alias Androvirus has, through improvisation and performance, succeeded in discovering his niche style that dwells somewhere at the fuzzy border between experimental music, art and rock'n roll.

He uses a special blend of devices (sampler, sequencer, effect box, home made as well as traditional instruments) to build snap shots of the auditive moment. These spontaneous samples are sent through a complex network of effect and loop stations, feeding back on itself like a Ouroboros, the snake who eats its own tail, before being mixed with the sensitivity of the moment.

Androvirus is a member of the Berlin based combo, noisiV, since 1999. He is also working in France on the projects noizpozor (from 2007), and the more recent industrial teckno act Incertitudes Prolongées.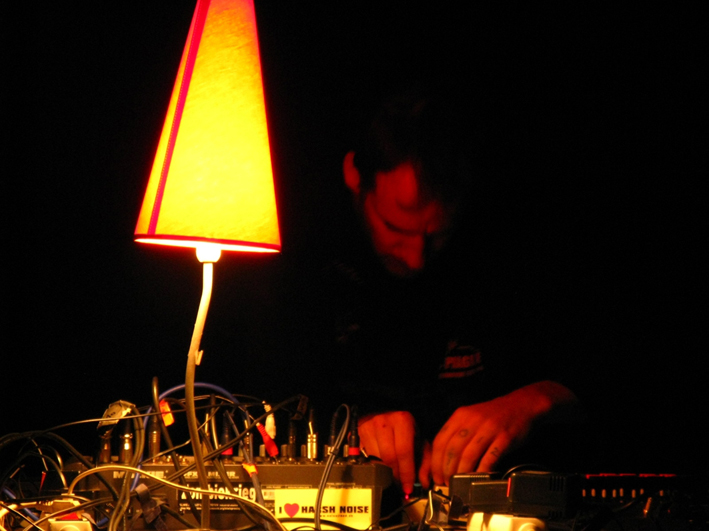 Références : Alien Sex Fiend – Ant Zen – Aokaof - Amon Tobin - Arno - Arie Antique - Arvo Part - Alboth - Art Moulu - Bill Laswell – Bartok – Beatlerape – Bel Canto Orquestra - Bauhaus – Burzum – Baxter Lilly – Bastard - Can – cassetteboy – Cities in desolations – Charlemagne Palestine – Current 93 – Cluster – Celluloid Mata – Chris And Cosey – Coil - Crium Délirum - cyrille Verdaux - Cheval Fou - Dvorak – David Tudor – Die Form – Daf – Detty Guns – Double Nelson - Eno Brian – Edgar Varese – Etron Fou Leloublan - Eric Satie – E z3kiel – Eight Frozen Module – Eric M – Einsturzende Neubauten – Elwis Presley Lienben Toten – Ec8or - Fennez – Fake master – Fractal rcds – F-uxus – Final cut – FYD – Flex Flux – Fantomas – Foetus - Gel – Giscard Le Survivant – Godflesh - Hoffman – hint - Heldon - Imminent Starvation – Itlich – Iso Brun – Ich Bin - Jacques Brel – Jacques Tollot - John Cage – John Cale – Jim O'Rourke - Komitern - Klaus Schulze – Kraftwerk -Léo Ferré – La Monte Young – Laibach - Meat Beat Manifesto – Mimir – Mousse On Mars – Meredith monk – Michael Nyman – Morton Feldman – Mind Necrosis Factor – Ministry – Merzbow – Marcus schwill – Myster Shadow Sky – Melvins – Mr Bungle – Massive Attack – Monos - Noise Museum – Noir Désir – Negativland – Nanoloop – Neutrino – Nullsonic – Neurosis – Nurse Whith Wound – Neu! - Noisiv – Noizpozor - Olivier Messiaen – Otto Von Schirach - Pierre Henry – Penderecki – Purcell – Pierre Schaeffer – Patric Vian - Peril – Polar – Pure – Pergolesi – Pierre Lamy – Pierre Bastien - Planetalzoo – Peauline Oliveros – Philip Glass - Pan Sonic – Plasticman – Pole – Pizmo – Portishead – Paul Bradley - Roni Size – Reich - Stockhausen – Struktur – Sizzle – SPK – Sun Plexus – Scorn – Sciss – Skullflower – Sunn O))) – Some More Crime – Sonic Youth - Tangerine Dream – Terre Thaemltz – Terry Riley – Tzii – Twinkle – The Swan – Throbbing Gristle – Trozda – Tob – The Ex – The Resident – The Herbalizer – Tricky - Red Noise - Richard Pinhas - Unkuentz - Virus – Vienna Art Orchestra – Vladislav Delay - Wal – Wumpscut – Whitehouse – Xenakis - Young Gods - Zoogoo – Zoviet France - ZNR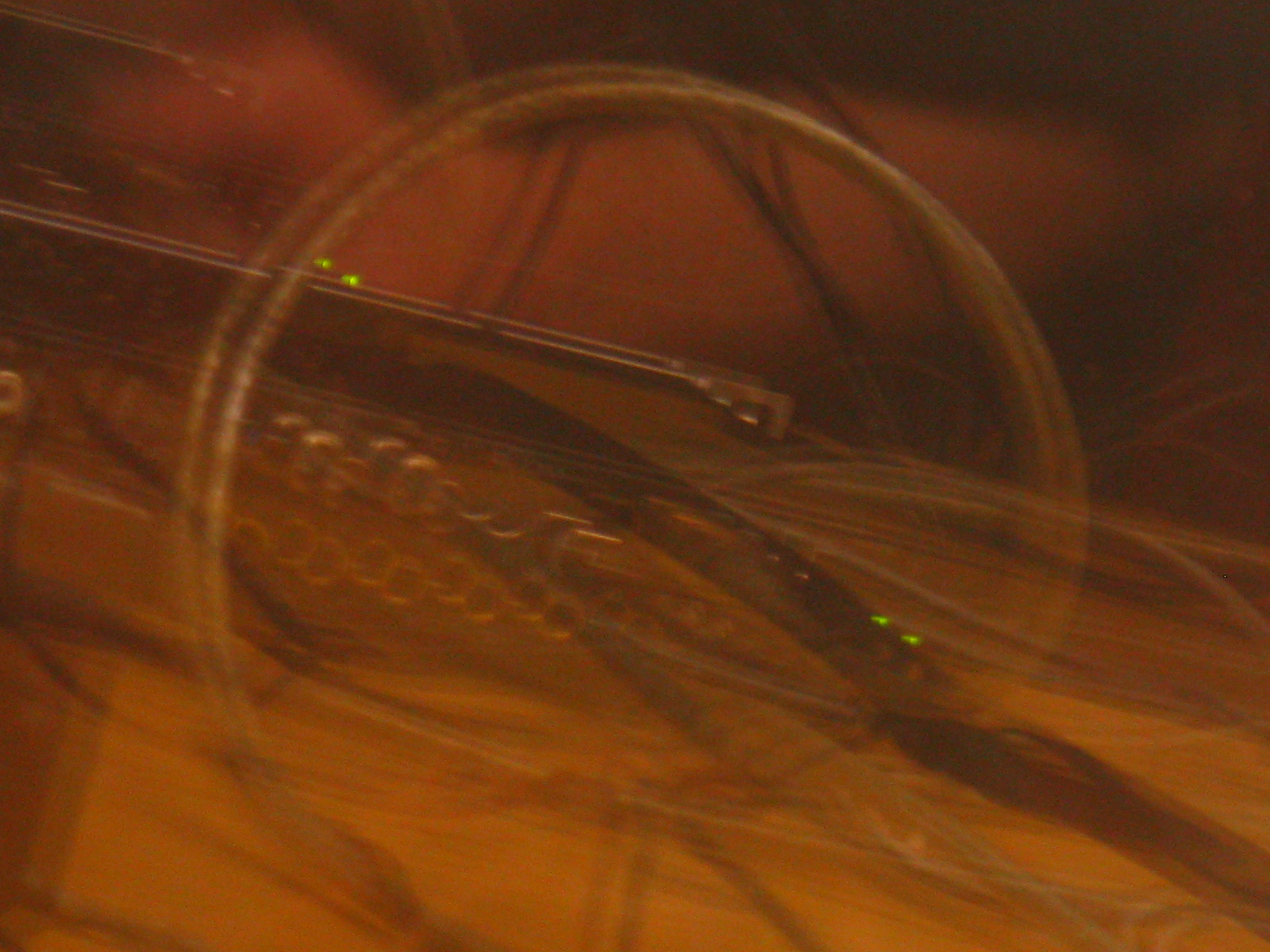 Recordings : ( can be ear &dowload at : http://www.archive.org/search.php?query=androvirus )



< CIRCLES - Androvirus, 2008 - On this album the instruments loose themself over long drone of effected material. A brillant mastering made by Finalcut from 3 patttes label, give to the sound all is flavour.
Circles 2008
Recorded in Britany by androvirus
Masterized by Finalcut in Belgium

















< Noisiv – Phantom wave - The latest noisiV audio production, "Phantom Wave", was recorded in the country studio of Androvirus using almost only instruments and voice (one sample may be found). The result is an atmospheric journey through a dark story. Completely non aggressive.

Phantom Wave 2008
Recorded in Brittany, France
Mixed and Mastered in Berlin

Mastered by Yan Hekate

















< HETEROKLIT – Androvirus, 2007 - Experimentation between computer and hardware instruments for a personal travel...

Cover and cd design by Anncill, screen printed. 120 Exp.

















< NO SMELL - 2008 - Second NoizPozor album, noizy and improvized sound landscape.

















< SIDE A – SIDE B – NoizPozor, 2007. Born in Praha this spring, NoizPozor is allready having some kidys. Experimental and improvized noiz, with: Tom, 4trak recorder, mic and NoizPozorBox, Trodza, guitar and fx, Androvirus, bass guitar, bass, fx and computer.

Screen print cover, 120 Exp

















< STUPID WHITE MAN must die I & II – Androvirus vs Lifeloop, 2007. Made over two years, this is a modern horror story picked and plucket from the mind of a fictitious maniac/saviour.

Cover and CD-R design and screen print by H.Erta, 120 Exp

















< PSYCHOTEK - Androvirus 2004 - A ambiant and industrial experimentation.

















Androvirus – Sales Poetry – 2003
















Earsheltering – V/A Tribute To Nectar - web label Earstellering / Le colibri nécrophile. http://earsheltering.free.fr/earsheltering010.htm




3 patttes - V/A Tribute to thalassa – web-label Earsheltering / 3patttes, en téléchargement libre. http://3patttes.free.fr/news.htm







V/A Chromaticfield Remix –
As played at places like :
-"Flytigen" Stokolm, SU
- Komponent 130, Copenhague, DK
- NoiseNodFestival, galery Nod. Prague, CZ
- Ecos, rencontre internatonale d'éco création. Nantes, FR
- Les Nuits Blanches, Paris, FR - Warum Net Experience, Colmar, FR
- Forum social européen, Paris, FR - Galerie Lab, Strasbourg, FR - Musée des Beaux Art, Nantes, FR
- radiotopia, Vienne, ASI
- Cuckoo performance programme: Artspace, Auckland, NZ
- Univ of Colorado - Boulder, Colorado, USA - No Music (web world audio tournement)
- Medium cool - Prague, CZ
- 72 stunden Festival-schloss brölin, D
- Espace Gantner, centre d'art multimedia Bourogne, FR
- Festival Interference, Belfort, FR
- New world vibes – Sophia, BG
Find next performances : here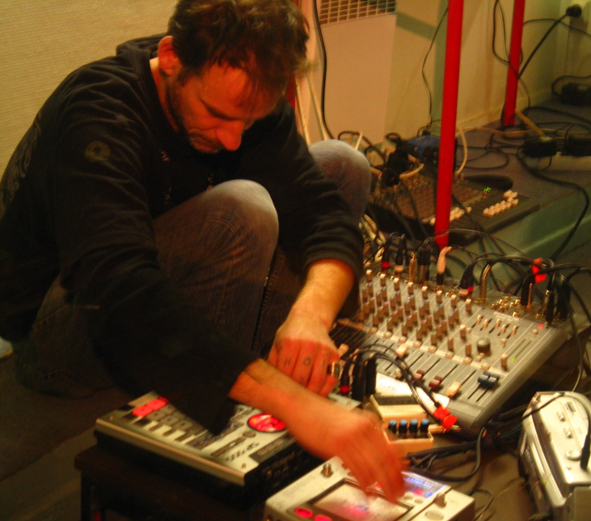 Contacts :
Joffrey guillon - Tel: 0033(0)9 50 34 30 89 - Port: 0033(0)6 79 02 28 27 - androvirus@web.de